Activists from campaign group Letzte Generation have blocked key roads in the German capital causing long traffic jams for commuters.
German climate activists staged a 10th day of protests on Friday (28 April) in Berlin, gluing themselves to roads and bringing traffic to a standstill.
Hundreds of members of the campaign group Letzte Generation (Last Generation) have blocked roads during rush hour in the German capital this week. It has caused long traffic jams for commuters making their way into the city.
The group says they are drawing attention to the need for government action on the growing threat of climate change.
"This morning we again blocked many traffic junctions in the city centre," Last Generation wrote on Twitter.
"In doing so we oppose the government's breach of the constitution, which does not protect our livelihoods."
What Does Last Generation Want?
The group's main demand is the creation of a 'climate social council' that would bring ordinary citizens together to work out how Germany can end the use of fossil fuels in a "socially just" manner for 2030.
"Citizens' councils are already provided for in the coalition agreement," says Aimée van Baalen, spokesperson for Last Generation.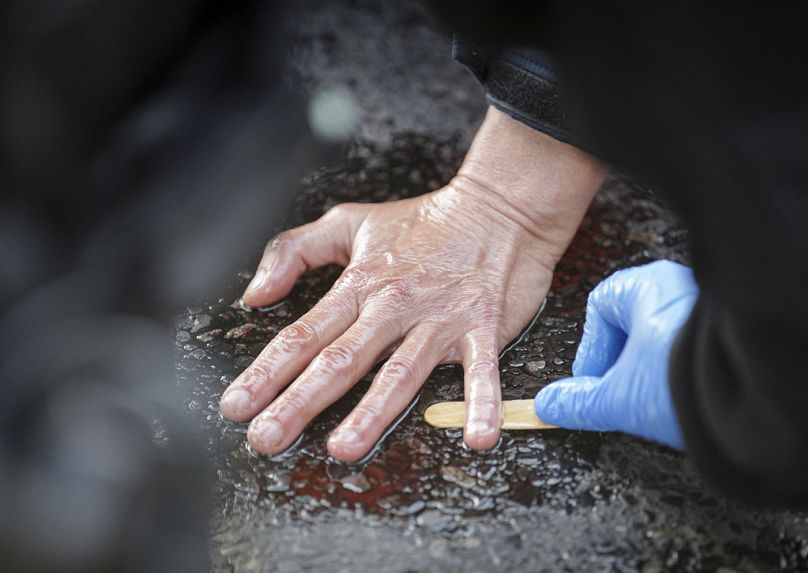 "We call on the federal government to make one of the councils currently in the planning stage the social council on climate that we are calling for."
Last Generation plans to meet with Germany's transport minister next week to discuss demands that include the introduction of a universal speed limit on the country's highways.
Police Call for a Crackdown on Climate Protests
Some German politicians and police have called for a crackdown on growing climate protests.
Activists have so far either been acquitted by courts or faced fines. In Berlin, they can only be held in preventative detention for 48 hours in anticipation of participation in a blockade.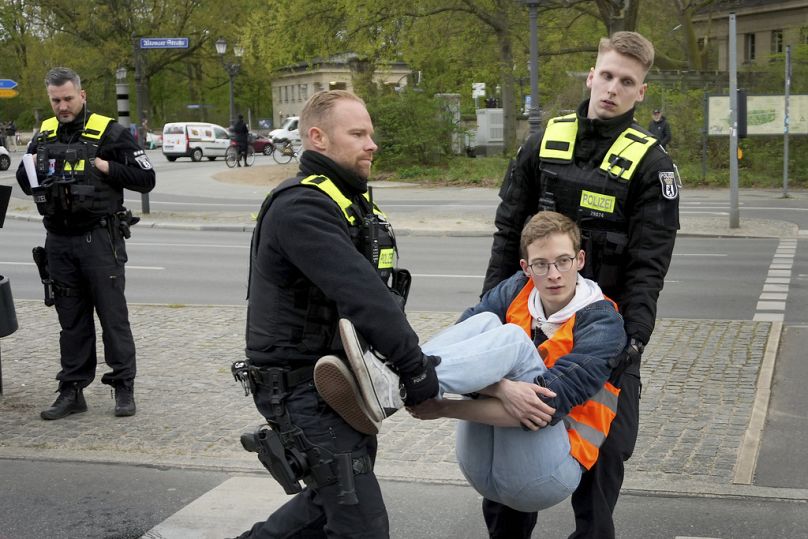 But in the southern state of Bavaria, activists can be held in preventative detention for up to 30 days. Rainer Wendt, head of police trade union the Deutsche Polizeigewerkschaft, has led calls for a similar system to be rolled out across the country.
Benjamin Jendro, a representative of the Berlin police, told German TV channel Welt TV that they "don't want Bavarian-type rules" but would like more alternative ways of getting to grips with protests.
Last Generation Says it is 'Open to Negotiation'
"The strategy of locking us away in detention cells has obviously failed. Today I'm sitting on the street again, blocking traffic. Because the climate catastrophe has long since begun," says spokesperson for Last Generation Raphael Thelen.
The group claims that on Friday police "gave up their strategy" of "arresting as many protesters as there were detention cells and processing capacities".
In March, Last Generation member Theo Schnarr told Euronews Green that the group is aware that many people disagree with its method of protest. But he added that since they began this programme of "civil disobedience", they have always been open to negotiation.
Some mayors in a handful of towns across Germany have already struck deals with the activists to stop roads from being blocked by protests.
Source : Euro News