German-supplied IRIS-T air defense systems have recently drawn considerable accolades for their effective performance in Ukraine. However, it appears that German self-propelled howitzers are facing severe operational issues.
On November 18, the German newspaper Der Spiegel reported that Panzerhaubitze 2000 self-propelled howitzers are heavily utilized on the battlefield, but Ukrainian troops are struggling to maintain and repair the weapons due to a lack of spare components.
The report said that the 14 PzH 2000 systems that Germany transferred to Ukraine are experiencing "unexpected problems," as procurement errors resulted in a shortage of spare parts, endangering the combat effectiveness of the weapons.
The German Defense Ministry is thought to have neglected to order enough spare parts to keep the howitzers serviced and properly maintained on time.
According to Spiegel, most howitzers now need repairs due to their frequent use. Ukrainian artillery crews fire up to 300 shells per day from each cannon, which results in substantial damage to the weapon system.
The lack of spare parts is not unexpected. The report noted that Bundeswehr's procurement division has frequently advised the German Defense Ministry to order substantial shipments of howitzer and MARS II rocket artillery system parts because it takes time to deliver them.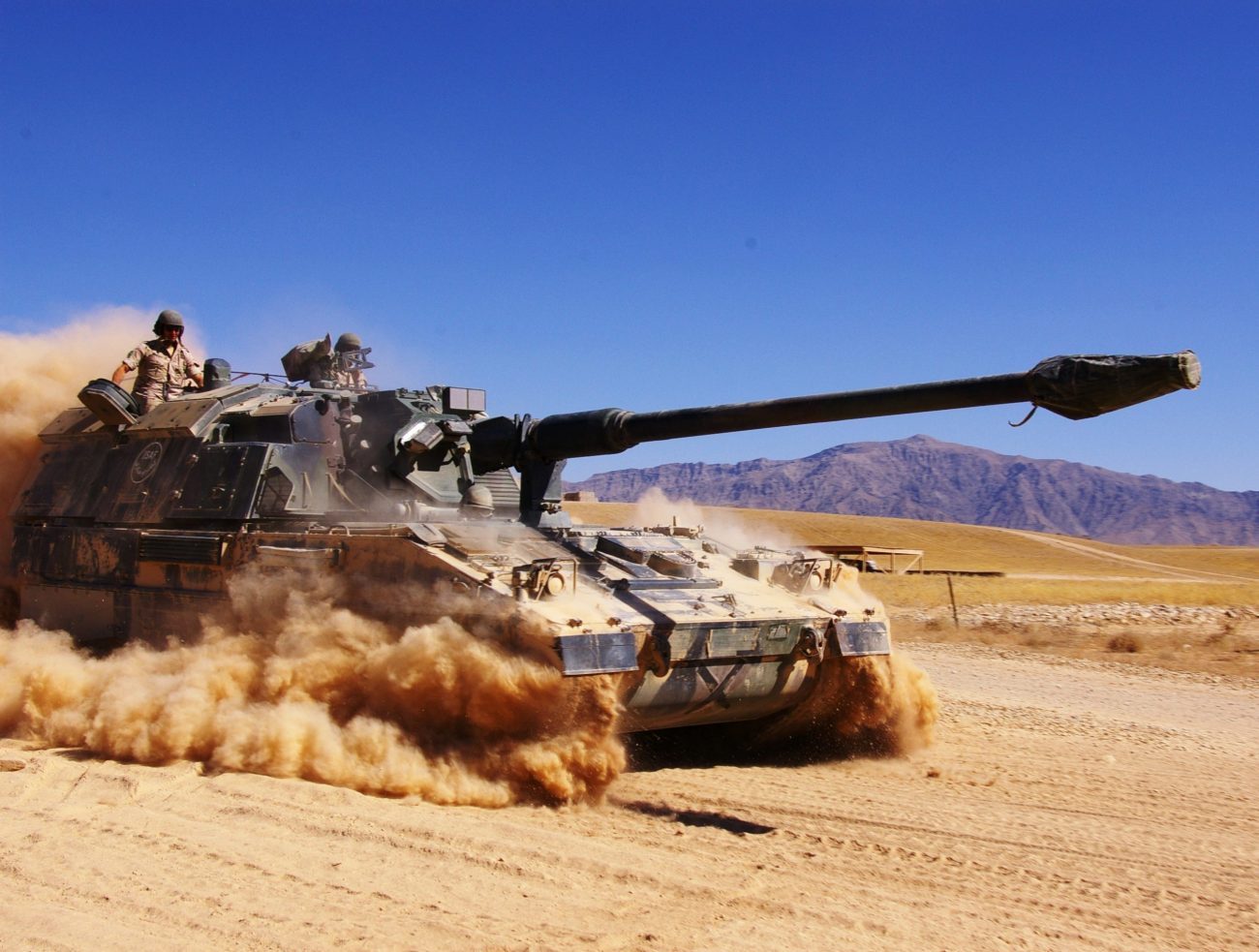 Recently, six German howitzers were transported to Lithuania for maintenance. The technicians were forced to dismantle one of the howitzers and keep it in Lithuania for the time being because neither industry nor the Bundeswehr had the howitzers' essential spare parts.
However, the (ministerial) Ukraine HQ has not yet issued any relevant directives. Even so, Berlin is looking for ways to maintain the weaponry it sent to Ukraine.
On November 15, Germany announced its plans to construct a maintenance facility in Slovakia to maintain the military hardware Berlin has given Ukraine.
On the other hand, the German-supplied IRIS-T air defense system has been in the news recently for its success in Ukraine. Earlier, Ukraine also said that the IRIS-T system is showing 100% effectiveness against aerial threats.
Recently, a video surfaced showing a spectacular interception of a Russian missile in Kyiv oblast, which was supposedly carried out by the IRIS-T air defense system.
Why Do German Howitzers Wear Down So Quickly?
The PzH-2000 is a 155mm closed-type cannon chassis that overlaps some elements with the Leopard-2 Main Battle Tank (MBT). The Panzerhaubitze 2000 has been manufactured since 1998.
The system can conduct strikes at a range of 30,000 to 40,000 meters, depending on the shell type. Up to ten shots can be fired per minute. A 1,000-horsepower diesel engine propels it. The fuel range is 420 kilometers, and the top speed on the highway is 67 km/h.
It has a 7.62-mm MG-3 machine gun and eight smoke grenade launchers. The SPG is armed with 60 artillery shells, 48 all-metal charges, 2,000 machine gun rounds, and eight grenades.
It is perfect for "shoot-and-scoot" missions in which, after shooting on enemy positions, a vehicle can quickly leave the area before its shells' trajectory is retracted and subjected to counter-battery fire.
Nevertheless, reports indicating these machines have significant operational difficulties in the war are not new.
In late July, just one month after the self-propelled Howitzers were delivered to Kyiv, it was reported that these German machines needed to be repaired due to heavy wear and tear and incompatible alternative ammunition.
But the German military contends the howitzers are wearing down faster than expected due to the high shooting frequency, which significantly strains the howitzer's loading system.
Germany and the Netherlands transferred 22 systems of this sort to Ukraine. Previously, the German MoD claimed that Ukraine praised the system and wanted more howitzers.
It should be remembered that the German government had already authorized the shipment to Ukraine of 100 Panzerhaubitze 2000 self-propelled howitzers.
Krauss-Maffei Wegmann (KMW), a manufacturer of Leopard II tanks, GTK Boxer armored personnel carriers, and Puma infantry fighting vehicles, will produce the howitzers.
The contract's claimed value is 1.7 billion euros, but it can take years to manufacture.