The royal household of the Netherlands has confirmed the authenticity of a Nazi membership card belonging to the Dutch king's grandfather, bringing an end to the decades-long suspicions that had swirled around Prince Bernhard.
Claims of ties between Bernhard, a German aristocrat who married into the Dutch royal family in the 1930s, and the Nazi party surfaced in the late 1990s after a Dutch historian said he had found a copy of the card in a US archive.
Bernhard, who was prince consort until 1980, adamantly denied being a Nazi. "I can swear with my hand on the Bible: I have never been a Nazi," Bernhard, then 93, told the national daily newspaper De Volkskrant in an interview shortly before his death in 2004. "I never paid for party membership. I never had a membership card."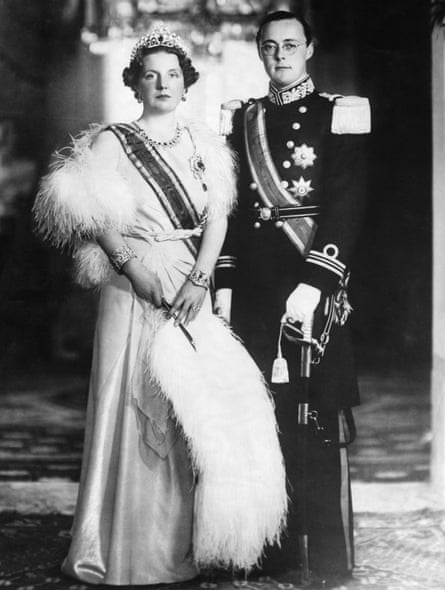 He did, however, acknowledge that he had been a member of several Nazi military units, describing it as a necessity for men of his age at the time.
Earlier this week, the former head of the palace archives, Flip Maarschalkerweerd, told the media outlet NRC that he had come across the card while he was cataloguing the prince's belongings. The royal household confirmed to AFP that the 1933 card was genuine.
Born a minor German prince in 1911, Bernhard von Lippe-Biesterfeld married Crown Princess Juliana after meeting her at the Olympic Games in Bavaria before the second world war.
He was known to wear a white carnation in his buttonhole – a fashion that would reportedly become a symbol of resistance to Nazi Germany after Bernhard helped organise the Dutch resistance from London, where the government and his mother-in-law, Queen Wilhelmina, were living in exile.
This week, as the claims that had long dogged the prince were confirmed, the country's main Jewish group and opposition politicians called for an inquiry into the prince's past.
"That Bernhard was a member is not so much what caused the shock: most Dutch people had expected that by now," the Center for Information and Documentation Israel said in a statement. "But that he continued to deny it until his death weighs much more heavily for people."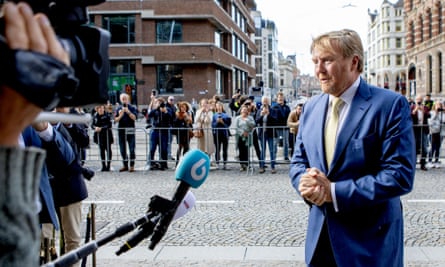 King Willem-Alexander also sought to address the issue. "I imagine that the news has a major impact and that it prompts a lot of emotion, especially in the Jewish community," he told reporters.
"We have to see the past as it is, including the less nice parts," he added.
Source : The Guardian