German officials have called off their search for a suspected lioness after finding no evidence of a big cat on the loose in Berlin's suburbs.
Police were searching for more than a day after being notified about a wild animal by members of the public – but found no trace.
After speaking to experts, they now believe the creature was a wild boar.
No paw-prints or DNA material, such as animal waste, was found in areas where the animal was spotted.
The frantic search was triggered by a short grainy video shot by a member of the public in the early hours of Thursday. It appeared to show a wild animal, possibly a lion, roaming in a wooded area in the town of Kleinmachnow.
As the search unfolded, two police officers said they saw a "big cat" about 20m (65ft) away on the same day.
But at a press conference on Friday, Kleinmachnow Mayor Michael Grubert said that "everything indicates it is not a lioness".
He held up photographs which he said proved that the animal from the video did not have the long, curving neck characteristic of lions.
And what looked in the video like a long tail with a bob, the mayor said, could in fact have been a shadow cast by vegetation.
"There is no acute danger," Mr Grubert said, adding that police would remain alert in case the situation changed.
Meanwhile, Kleinmachnow town spokeswoman Martina Bellack said two experts – including one from South Africa – had been called in to analyse the footage.
"Both came to the conclusion there was no way it was a lion," she said.
Another expert told Berlin local radio station RBB that, from footage he had seen, the animal looked more like a boar, which are common in the region.
At one stage earlier on Friday, as many as 120 police officers and wildlife experts were involved in the search.
Drones, helicopters and heat-seeking cameras were also used before the search was called off.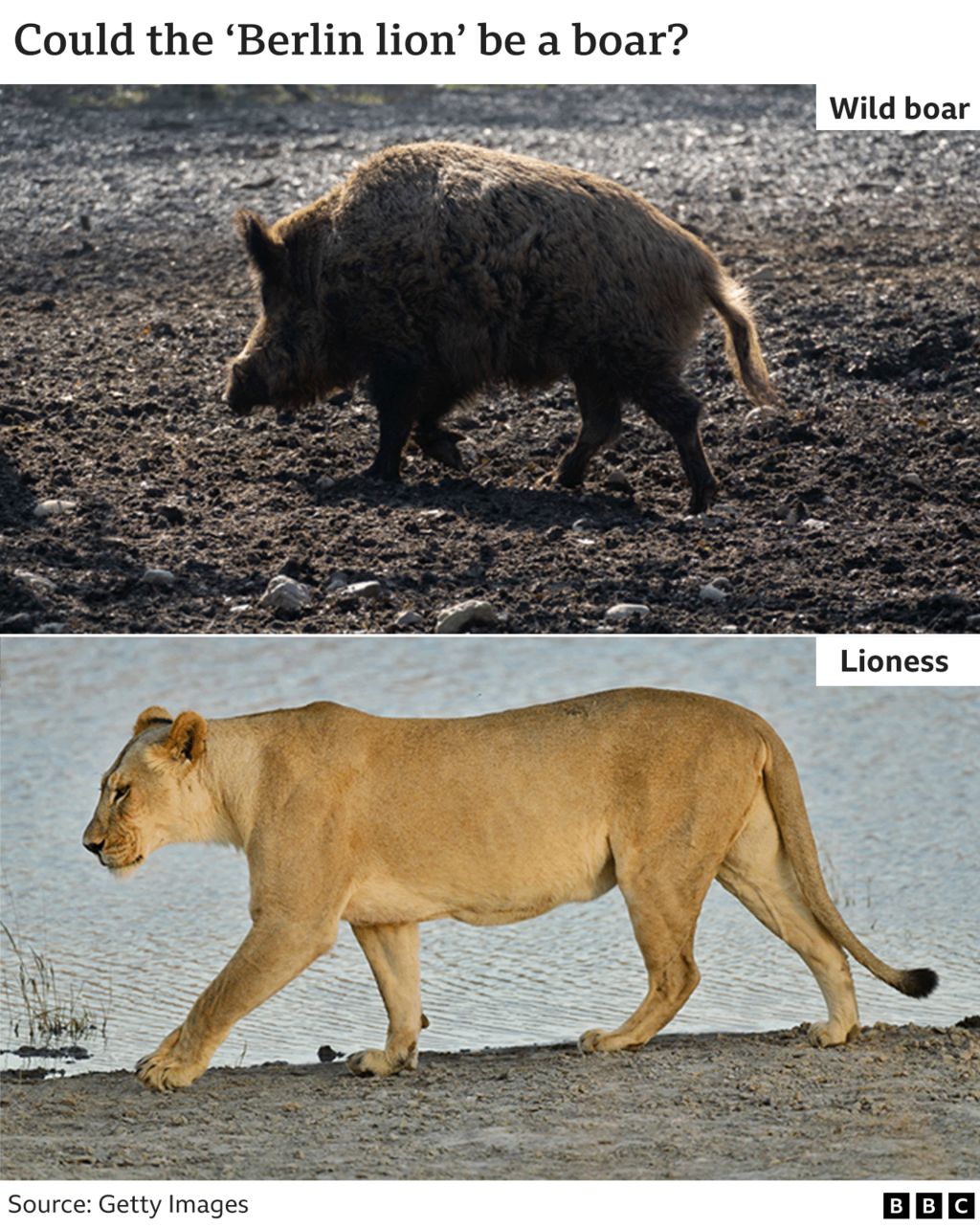 That was after around a dozen possible sightings of the animal were reported to police overnight, including in the wealthy Zehlendorf area, which is within Berlin's city borders.
Officers were not amused when young people started playing loud roaring lion sounds on a speaker near to the area where the search was going on.
"That helps neither the local community, nor the police in their search for the animal," police spokeswoman, Kerstin Schröder, told RBB.
Residents had been told to stay inside, to keep their pets with them and to avoid forest areas.
Experts also issued advice on how to deal with the wild animal if someone came upon it, such as standing still and avoiding eye contact.
Source : BBC